Meet The Doctor:
Hi! My name is Patrick Dobbins and I've been a chiropractor in Alameda since 2008. Helping people become the best version of themselves is my goal. By working with patients one on one and honoring the body as an intelligently designed system, I hope to help each person achieve a healthier and happier life from the inside out. I look forward to working with you!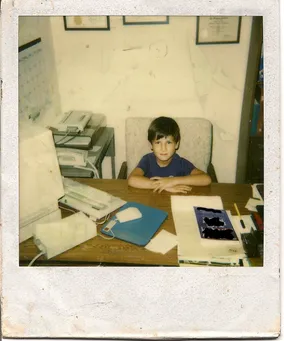 Here I am at a young age sitting in my dad's chiropractic office at 1624 Franklin Street in Oakland, Ca.
This is our office in Alameda, we've been here since the mid 90's.

I've been to some really amazing places over the years

like the pyramids..

...and Machu Picchu
In 2017 I married my beautiful wife Cristina, and then we went to meet the Pope in Rome
Now we have this amazing family and little baby Abigail!
She's the best little baby :)